Rosalind Sedacca, CCT
The Voice of Child-Centered Divorce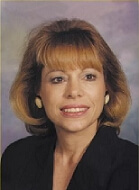 Rosalind Sedacca, CCT is a Divorce & Parenting Coach and Founder of the Child-Centered Divorce Network for parents. She's also the author of the internationally-acclaimed ebook, How Do I Tell the Kids about the Divorce? A Create-a-Storybook Guide to Preparing Your Children – with Love! This unique ebook doesn't just tell you what to say, it provides age-appropriate, customizable templates that say it for you!
Rosalind provides telephone coaching services on parenting skills during and after divorce. She also offers teleseminars, Group Coaching programs and a comprehensive Audio Coaching program for parents that can be downloaded around the world. Rosalind personally initiated International Child-Centered Divorce Month which is commemorated every January to remind parents, educators, divorce professionals and the media about the challenges faced everyday by children of divorce.
In addition to being on the Board of Directors of OnlineParentingPrograms.com, Rosalind is an Expert Advisor at ParentalWisdom.com, a Contributing Expert for Divorce360.com and on the Panel of Experts for the National Association of Divorce for Women and Children. She is also an Expert Blogger for The Huffington Post, JenningsWire, KidzEdge Magazine, CBS News Eye on Parenting, The Examiner as well as Exceptional People Magazine. In 2008 Rosalind was named the National First Place Winner of the Victorious Woman Award. She also serves as a Distinguished Judge for the annual Mom's Choice Awards. Her ChildCenteredDivorce.com blog was selected as the No. 1 blog on the Best Resources for Divorced Parents and Separated Families list.
Rosalind also has co-authored an 8-hr and 12-hr Online Anger Management Program for high conflict families. Learn more at www.AngerConflictPrograms.com.
Rosalind's relationship book, co-authored with her sister, Amy Sherman LMHC, is: 99 Things Women Wish They Knew Before Dating After 40, 50 & Yes, 60! This easy-to-read guide is packed with wisdom for women who are moving on and ready to create a loving, lasting and fulfilling relationship in the years ahead. Learn more at www.womendatingafter40.com.
As a Certified Corporate Trainer, international speaker and workshop facilitator, Rosalind provides live programs and teleseminars on Child-Centered Divorce as well as dating after divorce and successful relationship skills. She is regularly invited to share her expertise on TV and radio programs across North America and has been featured in many newspaper and magazine articles on topics related to divorce, parenting and dating.