Schedule a complimentary session with me here
One-to-One Personal Coaching Sessions – in office, via video or telephone
Need help or support with any issues related to divorce and parenting? I don't offer legal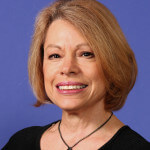 advice, but can guide you to better communication skills, more effective problem-solving, greater self-confidence and successful post-divorce co-parenting or single parenting. To see if I'm a good fit for you, simply send me an email at [email protected] with a brief summary of your needs. I'll get back to you with more details about how we can work successfully together! 

                 "My experience with Rosalind has been phenomenal! There are no words to express the support, warmth, and compassion I continue to receive  from her as a coach. I would highly recommend her coaching modalities if you're facing divorce, and wish to go about the separation in a child-centered approach. Thank you Rosalind for your guidance, and for being here throughout this process!" – Jenny H.
"Rosalind is an invaluable resource for ALL relationships. So empowering, inspiring and helpful. You know when you want to recommend someone because they are the greatest yet you don't want to share with a soul because you want them all to yourself? That's Rosalind! I am so grateful and honored to have access to her. Absolutely love Rosalind."     – Wayne S.
"Thanks for the great coaching. Your advice has helped me keep my mind straight." – Lorence C. 
"I learned so much from you. Your work is enlightening, powerful and practical. Thank you for all that you do." – Sonya W.
"You helped me so much when no one was there and I'll forever be grateful!! Thank you!" – Susan C.
                          SHORT TRAINING PROGRAM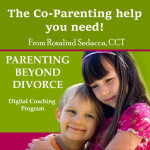 Parenting Beyond Divorce: Making Life Better For You & Your Children
This quick, easy to digest training program gives you the best strategies for co-parenting success during and long after divorce! Read it through once — then refer back when you need help, advice, support and proven tips for handling co-parenting challenges and frustrations more effectively. Includes a free Bonus ebook as well.          

"Just what I need to remind me of better options and guide me to more successful outcomes with my former spouse and kids. This is a fantastic program!" – Sam B.
"Rosalind's PARENTING BEYOND DIVORCE program was transformational for me in the way I began to better understand the healthiest ways to communicate with my ex and my children during my divorce.  She empowered me to embrace co-parenting with the most important question any divorced parent can ever ask: 'What is in the best interest of my children right here now?'  Her program gave me a multitude of wise and practical skills to use with my children and my ex that have resulted in better relationships all around, and most importantly – happier children!"  – Gretchen TenBrook, Divorce Coach 
AUDIO PROGRAM
Mastering Child-Centered Divorce 10-hr Audio Coaching Program
This comprehensive, content-rich audio course helps you resolve the day-to-day challenges of being a divorced parent. You'll discover the warning signs your children are having problems, behaviors to avoid, the path to peaceful resolution for co-parenting challenges, effective communication skills,  proven parenting success strategies, stress-reduction tips and much more — including a step-by-step Coaching Workbook and special Bonus.  This is the ideal program to get and keep you on the right track for the sake of your children — and your own sanity! 

"Thank you for your wonderful Mastering Child-Centered Divorce Audio Coaching program.  My divorce has been completed for some time and I certainly wish I had your course during the time of my divorce. It would have helped my family immeasurably.  Your work is important and you are doing a fantastic job.  I wish that all families going through divorce could have your program and benefit from your knowledge and wisdom.  As a divorce coach and mediator, I will certainly recommend your work to my clients." – Naomi Douglas, Sydney, Australia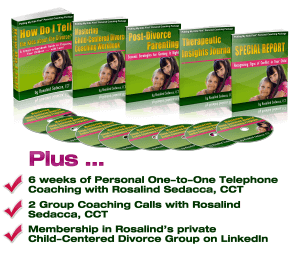 ONE-TO-ONE MENTORING
"Putting My Kids First" Personal Coaching Package"
 Six Weeks of Parenting Guidance, Insights & Advice from The Voice of Child-Centered Divorce
This is my ultimate package: private one-to-one telephone coaching about the issues, questions and challenges most important to you – once each week – with follow-up questions and assignments. Plus 8-hours of audio coaching support, my acclaimed ebook and other essential tools. Here's the help you need to not only survive divorce, but to create a positive new chapter in your life looking ahead toward a bright future for yourself and the children you love.

"So much more than I expected. Rosalind knows her stuff and shares it with compassion and a commitment to helping you through any challenges." – Karen P.
BREAKING DIVORCE NEWS
How Do I Tell the Kids About the Divorce? A Create-a-Storybook Guide To Preparing Your Children — With Love!
Internationally-acclaimed ebook by Rosalind Sedacca. What makes it unique is that she doesn't just tell parents what to say. She says it for you! Rosalind uses fill-in-the-blank age-appropriate templates to show parents how to create a storybook sharing family photos and history as a successful way to have the tough break-the-news conversation.
Therapists, attorneys, mediators, educators and other professionals around the world have endorsed the ebook, attesting to the value of this innovative storybook approach. This book gets parents on the right track for successful co-parenting to ensure the well-being of their children in the months and years to come – starting with that first crucial conversation with their children. Discover:
When and how to break the divorce news to minimize anxiety

The 6 key messages every child needs to hear

How to follow-up after the divorce conversation to protect your child

Dangerous mistakes to avoid during and long after your divorce

How to co-parent effectively even if you don't like your Ex
Available with valuable free bonuses exclusively at this website.

---