HELPFUL TOOLS for
PARENTS & CHILDREN
from ROSALIND SEDACCA & the
CHILD-CENTERED DIVORCE NETWORK

SUPPORT SYSTEM: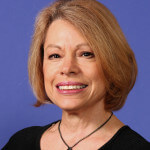 Personal One-on-One Divorce/Single Parenting Coaching Services: click on the Coaching Button above to learn more. Then scroll to bottom. Or email Rosalind at [email protected]
How Do I Tell the Kids About the Divorce? A Create-a-Storybook Guide to Preparing Your Children — with Love! Internationally-acclaimed ebook by Rosalind Sedacca. What makes it unique is that she doesn't just tell parents what to say. She says it for you! Rosalind uses fill-in-the-blank age-appropriate templates to show parents how to create a storybook sharing family photos and history as a successful way to have the tough break-the-news conversation.
Therapists, attorneys, mediators, educators and other professionals around the world have endorsed the ebook, attesting to the value of this innovative storybook approach. This book gets parents on the right track for successful co-parenting to ensure the well-being of their children in the months and years to come – starting with that first crucial conversation with their children. Discover: 
When and how to break the divorce news to minimize anxiety

The 6 key messages every child needs to hear

How to follow-up after the divorce conversation to protect your child

Dangerous mistakes to avoid during and long after your divorce

How to co-parent effectively even if you don't like your Ex
Available exclusively at one website. Get details and valuable free bonuses here!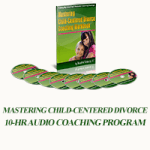 Mastering Child-Centered Divorce 10-hr Audio-Coaching Program with Workbook: Divorce & Parenting Coach Rosalind Sedacca helps you resolve the day-to-day challenges of being a divorced parent. Listen at your convenience. You'll discover the warning signs your children are having problems, behaviors to avoid, the path to peaceful resolution for co-parenting challenges, effective communication skills,  proven parenting success strategies, stress-reduction tips and much more — including a step-by-step Coaching Workbook and special Bonus.  This is the ideal program to get and keep you on the right track for the sake of your children — and your own sanity! Click here to learn more!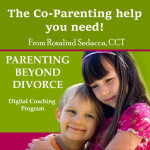 Parenting Beyond Divorce: Making Life Better For You & Your Children!: This quick, easy to digest digital training program from Rosalind Sedacca gives you the best strategies for co-parenting success during and long after divorce! Read it through once — then refer back when you need help, advice, support and proven tips for handling co-parenting challenges and frustrations more effectively. Includes a free Bonus ebook as well. It's a sanity-saving tool you'll depend on again and again — whenever challenges come along.  Click here to learn more!
Anger Management for Co-Parents Courses — 8-hour & 12-hour Courses: Co-Creataed by Rosalind Sedacca, CCT and Amy Sherman, LMHC. Includes lessons, video content, quizzes, journaling and more. Approved as a Court-Mandated Anger Management Course for divorcing and divorced or separated men and women.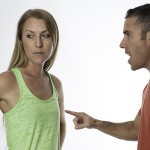 Anger Management To Cope With Life Challenges — 8-hour Course: Co-Created by Rosalind Sedacca, CCT and Amy Sherman, LMHC.  Tools and strategies for reducing conflict, coping with anger, and "red flag" warnings about problem behavior worth your attention.
Visit www.AngerConflictPrograms.com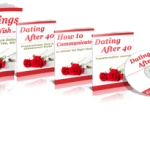 WOMEN DATING AFTER 40: CREATE YOUR IDEAL RELATIONSHIP KIT — NEW for Women in Mid-life — Everything you need to attract the right love partner! You get five valuable resources, each one created to enhance your dating skills and radar while building your intuitive sense of personal empowerment. The sound psychological principles and proven relationship-building techniques in this Kit are based on the authors' in-the-trenches experience – both clinical as well as personal.You'll love the process of transforming yourself into the YOU … you most want to be!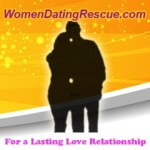 DATING RESCUE! eCourse — For Women of all ages — Ready to jump back into dating after your divorce? Not sure how to begin? How to deal with your emotional baggage? How to make better choices? How your children will react? This 10-week program is for you! Created by Rosalind Sedacca, CCT and Amy Sherman, Licensed Mental Health Counselor, to get you on the right track to finding the happiness and fulfilling relationship you deserve!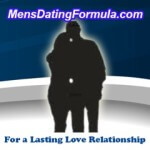 MASTERING the CHALLENGES of DATING: A Success Formula for Men — NEW for Men of all ages — This valuable program gives special attention to understanding the key differences between women and men regarding significant dating and relationship issues. That gives you a meaningful edge on what to expect — and how to "read" and attract your partner before you know her very well. Discover how to step outside your comfort zone to have the relationship you desire and deserve. Then explore crucial strategies that reduce relationship mistakes to help develop a rewarding and mutually satisfactory bond with your ideal partner.
More valuable tools coming soon!