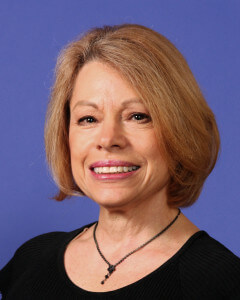 Praise for Rosalind Sedacca's
Media Interviews
about divorce & parenting issues
THANK YOU!  You were very insightful and intellectually thorough!  I enjoyed you as a guest.  Your participation was much appreciated.
Alan Roger Currie Upfront and Straight Forward radio
Rosalind was on my radio show and was a dynamic speaker. Her heart for children was obvious. This is a woman who has lived what she preaches – putting children's needs first in a divorce. I am so glad that kids have such a wonderful advocate speaking out for them! Her book is just what most divorcing families need!"
Pat Montgomery
Host, Parents Rule with Pat Montgomery!
Thank you so much for tonight's teleseminar. Great information that all single parents need to hear!
Colleen Bushby
The Savvy Divorced Chick Radio Show
 Thanks so much Rosalind. I appreciate all of the great information you provided. I will definitely keep you in mind for future shows on divorce and parenting.
Dr. Deitra C. Payne, M.A., Ph.D.
Motivational Speaker, Author & Success Coach
Founder of Women & HOPE
It was a joy to interview you. You are clear, concise and so authentic with your message.  Your product so needs to be out in the world and I would encourage anyone to have you on their programme or show to talk about Child-Centered Divorce. You are one of the most reliable and organized guests I have worked with and you added real value to our show. Thank you!
Sarah Newton, Author, TV Star and Radio Show Host
It was delightful talking with you today. You are terrific on air and I would love to do it again. You have done a terrific job with the book and what you have to say is important. Glad to help get your positive message out.
Shannon Devereaux Sanford
www.wtbq.com, www.shannonscorner.com
Today is the 1st anniversary of my divorce and I happened to listen to your radio program. It really hit home and I could recognise myself in what you were discussing. My ex and I are trying our best to co-parent our kids and so far it has been going ok. It really hasn't been easy. I have realised that for the good of the kids I need to put my hurt feelings aside. Sometimes I wish he would just disappear but I realise that is unrealistic and he is still their father. A BIG thank you. What I've learnt from you has helped me tremendously. I look forward to reading your e-book.
 Monavin P, Cape Town, South Africa
I loved your ideas, your voice, and the way you expressed yourself. You shared excellent information.  So professional!
Jean Tracy, MSS
Parenting Expert
I attended your teleseminar yesterday and enjoyed it very much.  My compliments to you Rosalind for being a leader in the field of divorce with children involved, and look forward to your next teleseminar.
Griff H, Toledo, OH
Congratulations Rosalind on creating such a wonderful call! I think you masterfully facilitated the flow in a way that was engaging and shared some powerful information with your listeners. I loved the perpectives and tips you each brought out.
Carolyn H, Denver, CO
Pam and I listened to your session on the Get Beyond Divorce Summer Telesummit last night. We thought you shared some very important and beneficial information with the audience. You were clear, personable and authentic. Your passion for keeping the children at the center was inspiring. I hope people will really "hear" what you had to say and make the best decisions and choices for their children's sake. Well done! You did a GREAT job! We are excited and thankful for your participation in the Divorced Parent Telesummit!
Shelley Grieser, Co-Host Divorced Parent Telesummit
I think what you've done for families going through divorce and kids is outstanding through your Child-Centered Divorce Network.  I watched you on You Tube in a couple of interviews. I am a child of divorced parents. They didn't quite do it as well, so I can appreciate the tremendous difference that this will make for kids. I feel if we reach the children before they have too many layers of stories about "why they aren't good enough" or "what they can't do," perhaps they will be able to avoid having to undo the layers of self-sabotage so many of us go through later in life – be it relationships, career, finances, etc. I look forward to continuing the conversation with you.
Valerie Leeds
Founder & CEO, Invigorate U
www.invigorateu.com