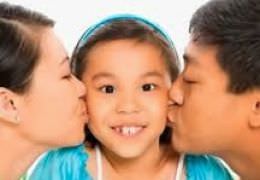 By Rosalind Sedacca, CDC
Over the past dozen plus years, through the Child-Centered Divorce Network, I have met a remarkable community of divorce and parenting experts. Each of them has focused their careers on supporting and assisting people moving through and beyond divorce. It is essential for you to put together a team of professionals before you move ahead with major life-altering divorce decisions. It's far easier to make changes during the negotiation period than it is to undo a divorce settlement after the fact.
Consider All The Options — Then Choose Your Trusted Team Carefully!
One group to consider seriously are Collaborative, Amicable or Child-Centered divorce attorneys. This special breed really cares about helping families avoid unnecessary litigation. This saves couples both money and sanity, especially when children are concerned.
Others I highly recommend are Mediators devoted to assisting couples moving through the maze of decisions regarding divorce. They help you come out on the other side with a win/win resolution. I've also met many very devoted Divorce Coaches who can guide you through every facet of the divorce process. Coaches answer questions and help you determine the best outcome for your personal needs, especially post-divorce.
I'm always impressed with the compassionate mental health Counselors and Therapists who lend their expertise to divorce-related issues. They understand the emotional, psychological, physical and mental dynamics that come about through separation and divorce. These counselors always provide a fresh, supportive perspective on how to overcome your challenges. They'll guide you in finding the best way for your own well-being and that of your family.
I've met wonderful people specializing in financial, mortgage and related issues specifically focused on the consequences of divorce. There's much to learn from these Certified Divorce Financial specialists. They ensure you are financially prepared to encounter your life experiences without regrets in the months and years following your divorce.
Today you'll also find skilled Real Estate experts who specialize in divorce dynamics. And equally important are the Career Counselors and other transition professionals who understand the challenges you face. They can guide you in creating fulfillment and prosperity in the years ahead.
Select – Don't Settle!
Don't hesitate to take advantage of this wealth of knowledge, compassion and enlightened vision that you can find from the right professionals. And if the people you are dealing with don't make you feel supported and cared about, fire them! Then move on to a better choice. It is essential to find the right fit. You should feel comfortable in seeking out experts with whom you can share your concerns at this very vulnerable time in your life.
If you are not a surgeon you would not operate on yourself or a loved one when they are hurting. Why not trust the expertise of a divorce professional when you need guidance in this challenging arena? Ask around for referrals, interview your candidates in detail and also trust your gut. Then make a commitment to getting the professional assistance you need from just the right person or team.
Use Our Own Child-Centered Divorce Directory!
For additional comfort and support, be sure to check out the Resource pages on my website. There you'll find our Meet Our Experts Directory. These are caring professionals I've spoken to personally. They all follow and promote the Child-Centered Divorce philosophy. You'll find them listed at: https://www.childcentereddivorce.com/meet-our-experts/
*        *        *
Rosalind Sedacca, CDC, is founder of the Child-Centered Divorce Network where parents can access her free articles, blog, Coaching services, Co-Parenting Courses and other valuable resources. Pick up Rosalind's free ebook on Post-Divorce Parenting: Success Strategies For Getting It Right and more at www.childcentereddivorce.com.
© Rosalind Sedacca   All rights reserved.